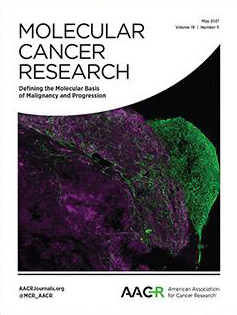 Background:

 Activity-regulated cytoskeleton-associated protein (Arc) plays a pivotal role in many aspects of neuroplasticity. To better understand how posttranslational modifications (PTMs) can influence Arc, we used mass spectrometry to search for novel phosphorylation sites that may confer functional specificity. This strategy helped recognize, serine 67 and threonine 278, as candidate sites of action for Traf2- and Nck-interacting kinase (Tnik). We present biochemical, proteomic, and electron microscopy evidence that support the influence of Tnik on Arc neurobiology by modifying its nuclear trafficking or oligomerization as virus-like capsids. These findings suggest new ways about how phosphorylation can shape the temporal and spatial regulation of Arc within neurons.
Image content: 

Negative electron microscopy image shows bacterially expressed Arc protein forming virus-like double layered capsids.

Read the full article 'Phosphorylation-dependent control of Activity-regulated cytoskeleton-associated protein (Arc) protein by TNIK' by A. Walczyk-Mooradally, J. Holborn, K. Singh, M. Tyler, D. Patnaik, H. Wesseling, N. J. Brandon, J. Steen, S. P. Graether, S. J. Haggarty and J. Lalonde (J. Neurochem. 2021, vol. 158 (5), pp. 1058–1073) on doi:10.1111/jnc.15440
* Co-first authors / equal contribution;

underline

indicates trainee from Lalonde MCN Lab.
2.  Parmentier T, James FMK, Hewitson E, Bailey CDC, Werry N, Sheridan SD, Perlis RH, Perreault M, Gaitero L,

Lalonde J

, LaMarre J. Human cerebral spheroids undergo activity dependent changes in cellular composition and microRNA expression. https://www.biorxiv.org/content/10.1101/ 2022.02.04.478858v1.